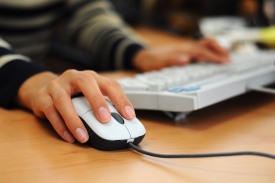 Understanding your insurance needs and focusing on what will help protect you're family is what sets apart from the rest!
Financial Insurance Services Inc. was established in 1983 as an independent insurance agency. It is now located off exit five of interstate 93 on 194 Rockingham Road, Route 28. This location provides tremendous visibility as well as easy access to all of Londonderry and Manchester.
Financial Insurance Services Inc. has developed a large client base by referrals due to superior customer service. We offer all lines of Property & Casualty Insurance, Life, Accident & Health, and all securities via Series 7 and 63 NASD licenses. The agency has a great deal to offer you: skill and knowledge, independent advice, and service.
At this point, it is important to note why Financial Insurance Services, Inc. was formed and why the people involved with the agency are here. FINANCIAL INSURANCE SERVICES IS COMMITTED TO DOING THE RIGHT THING FOR THEIR CLIENTS. This is accomplished by having the ability to find the best possible product for the client, then provide the best possible service. The result of this practice is a remarkable retention of clients. Our client base further demonstrates the success of this philosophy. We have, as a "typical client", the self employed and small business person. As a rule, the small business person is very bottom line conscious, quality conscious, and appreciative of the service. Being an independent agency, we find products which combine quality and positive bottom line impact.
Financial Insurance Services is poised to become a premier service agency in the area. We have a location which allows for continued service to present clients and yet an untapped potential to Londonderry and Manchester. We have in place a group of people who care, who are skilled and licensed to handle all their clients needs, and who-want to do the best job possible for their clients.